Zombie Apocalypse Volume Three: The City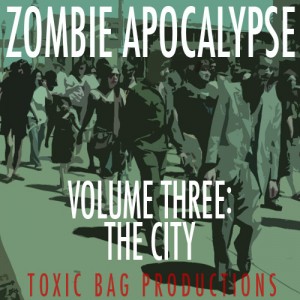 "Our whole perimeter is collapsing. Those things are everywhere!"
The dead are returning to life and attacking the living. The military has responded and now major cities have become battlefields.
Can you survive in this nightmare world?
Zombie Apocalypse Volume Three includes two six-minute ambiences of zombie terror.
Track One: the city has become a maelstrom of combat: the gunfire and explosions, the armored vehicles and airstrikes – and everywhere, the dead.
Track Two: The living have abandoned the now devastated city. It now belongs to the dead.
Perfect for modern zombie survival games.